Juliet Reeves


› since : 19/05/2018
› posts : 110
› faceclaim + © : caterina scorsone (lolitaes), astra (sign.)
---

› who lives, who dies
› my links :
› availability : 04/04

Sujet: Re: ▸ Mon voisin du dessus Mer 23 Mai - 23:38

---

tu peux prendre ton temps mvdd
Damian Reeves


› since : 24/04/2018
› posts : 148
› faceclaim + © : ©mine - Daylight. (avatar) / Tumblr (gifs)
---

› who lives, who dies
› my links :
› availability :

Sujet: Re: ▸ Mon voisin du dessus Jeu 24 Mai - 18:31

---

J'aime MVDD

_________________

Rescue me. ≈
Whatever you do, don't ever lose your faith. The devil's quick to love, lust and pain. Better to say yes to never know. Sell yourself to save your soul.30 seconds to mars.

Cole Jacobs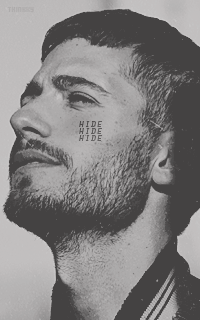 › since : 20/05/2018
› posts : 100
› faceclaim + © : morris /thinkky
---

› who lives, who dies
› my links :
› availability : tc - imo - darling - lyra - milo

Sujet: Re: ▸ Mon voisin du dessus Jeu 24 Mai - 20:08

---

vdd est une bonne personne, il cite 30stm
Contenu sponsorisé

Sujet: Re: ▸ Mon voisin du dessus

---